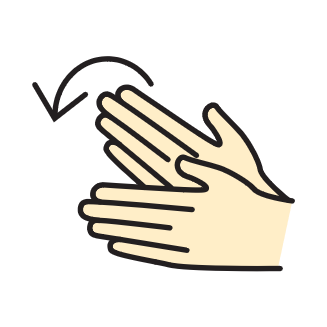 Signalong
We run a range of Signalong workshops and courses online which we can tailor for your setting. We train people who sign with both children and adults.
Contact us or tweet us to find out more about Signalong training we can offer.
Examples of training we can offer.
We can adapt the length and content of the training according to those who will be attending.
Two hour workshop: this is a basic introduction to Signalong, you will learn some common signs which will allow you to start getting into the habit of using signs.
Half day workshop: similar to the two-hour workshop, plus extra high-frequency signs relevant to your setting.
Six hour workshop course: usually spread over three two-hour sessions. This course gives more practice in using signs in day-to-day situations.
Foundation course: fifteen hours spread over ten weeks. This is the recommended course for those who want to use signs confidently on a day-to-day basis. You will learn nearly 400 signs on this course and the ability to embed them naturally into your communication. This is the most popular course for those serious about using Signalong signs.
Who we train
No matter what your setting we can train you! We have trained parents/carers, teaching staff from early years, primary, and secondary, college staff, adult service providers, health visiting, speech and language therapists, occupational therapists, physiotherapists, adults with learning disabilities.
Location
If there is a Signalong tutor in your geographical area, Signalong would prefer that you approach them first for any training. You can find tutors listed by location on the Signalong website.
What people say
What did you like about the course?
"Everything, the tutor, the professionalism, the structured journey, the objectives, … the seamlessness of the delivery, .. it was fun, thanks Neil"
"Excellent Tutor, online fits in with work commitments."
"Lots of repetition and different plays helped learn new signs as well as working in smaller groups in the break rooms. We received lots of specific feedback on the accuracy of our signs"
"There was a good mix of small group activities and they worked really effectively over Zoom using 'breakout rooms'"
Find out more
Contact us or tweet us to find out more about Signalong training we can offer.